Da Ma Cai 33rd Anniversary offers RM330,000 in prizes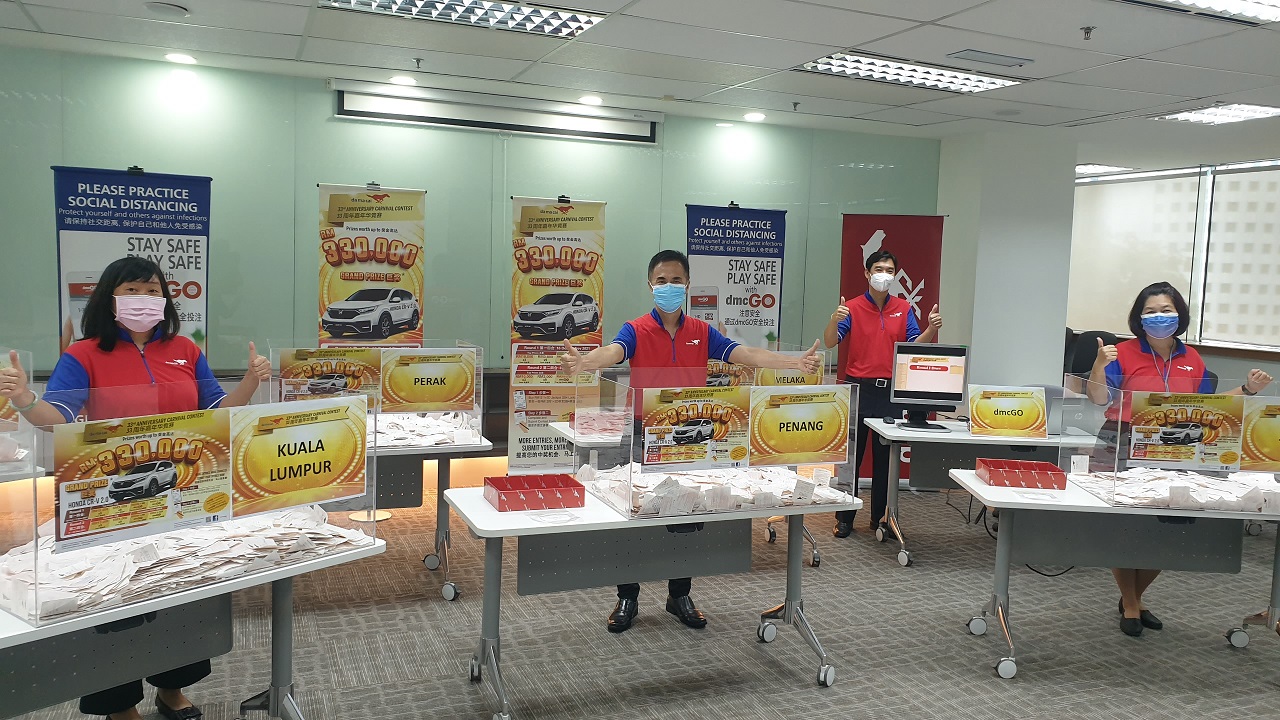 16 November 2021
Da Ma Cai, had organised a 2-Round Anniversary Carnival Contest in celebration of its 33rd Anniversary. With one grand prize winner together with 824 winners, lucky customers will have the chance to win various varying prizes up to a total value of RM33,000.
This anniversary contest started on 16 October 2021, with its Round 1 just concluded and winners drawn. A total of 412 lucky customers and dmcGO account users will be receiving their Round 1 prizes worth RM89,000, including 3 Top Prizes of RM10,000 each, 9 Top Prizes of RM3,000 each, 80 Consolation Prizes of RM200 dmcGO free credits each and 320 Consolation Prizes of RM50 dmcGO free credits each.
 "Da Ma Cai continues with its objective to bring hope to their loyal customers. During a time of great difficulty and uncertainty, Da Ma Cai is humbled to have the opportunity to look at our remarkable history and celebrate our 33-year anniversary," said Da Ma Cai spokesperson. He added, "This is a not-to-be-missed Contest as we intend to spread our joy and bring a smile to our customers who have been so supportive through the years."
Round 2 of the Contest is currently on-going until 28 November 2021, offering similar attractive line up of RM89,000 worth of prizes to be won. Plus, this Contest comes with Grand Prize of a brand new Honda CR-V SUV.
Customers just need to play the 1+3D Jackpot System Bet 4 Lucky Pick game and answer a simple question to participate in the Contest.
Da Ma Cai was founded on 14 July 1988. In 2011, the Company was acquired by Jana Pendidikan Malaysia Sdn Bhd. Following this acquisition, Da Ma Cai has been effectively transformed from a for-profit organisation into a social business, providing long term donation to The Community Chest that supports education for the benefit of the Malaysian community. 
Da Ma Cai is a brand of Pan Malaysian Pools Sdn Bhd ("PMP"), Malaysia's authorised Numbers Forecast Operations ("NFO"). On an annual basis, Da Ma Cai actively supports various causes in the areas of education and social welfare through a wide range of programmes and activities carried out in the country.